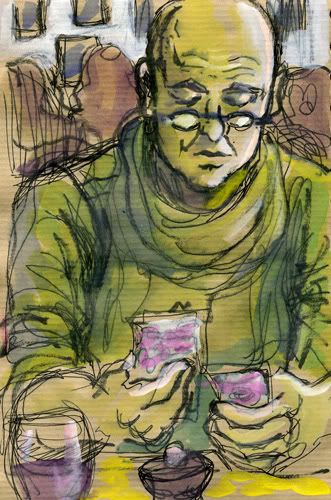 Sketch: Uli counting out the money at La Passe Muraille after the best meal of the festival.


Plenty of more venerable bloggers than I (Bart Beaty at Comicsreporter.com, for example) will be writing about this year's Angouleme festival...but...here's my little contribution.


Top 5 Favorite Things about Angouleme 2009:
1. Winshluss, Winshluss, Winshluss. His Villemolle 81, shown as part of his exhibit at the Centre International de La BD et l'Image, is my new favorite film (think Waiting for Guffman mixed with Shaun of the Dead - the tagline is "In the Tarn, no one will hear you scream."). And his prize-winning Pinocchio looks pretty great, too.
2. Meeting new people - knockout Chinese artist Li-Shan (her Cutie B, a teen book for Dargaud, is as adorable as the title implies), Edmund Bagwell of 2000 AD fame, Aggs and Son, UK comix legends, and the endlessly impressive Cambourakis crew. And seeing old friends - Sara Varon and Charlie Orr made it over, which pretty much made my Festival.
3. The Dupuy Berberian expo - fantastique! Must...sketch...always.
4. The restaurants. Chariot de fromage, anyone?
5. I feel juvenile typing this, but...well, some irate cartoonists destroyed the portrait of Nicolas Sarkozy in the town hall. Cool? Terrible? It felt exciting at the time.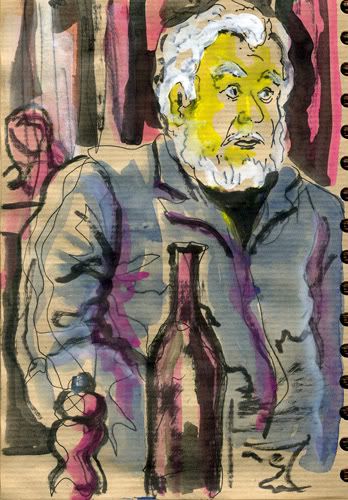 Ebi at La Passe Muraille.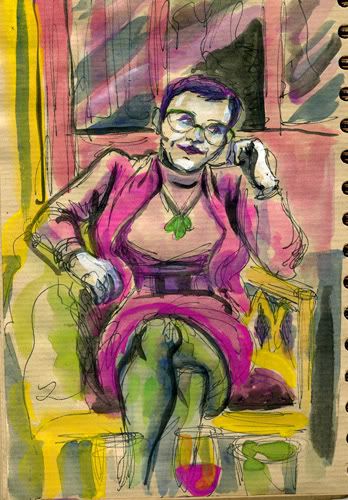 Joelle at Le Mercure.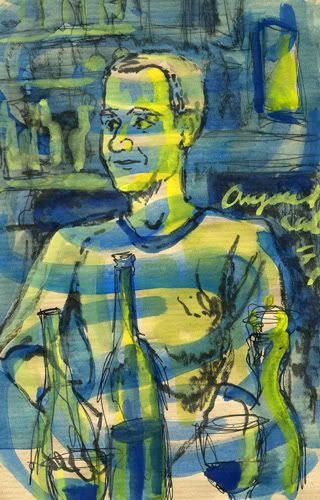 Sean at La Passe Muraille.



Of course I came back from the Festival with a wicked cold. Hopefully the Cold-Eeze and good memories will heal me up fast and I can get back to work.


A la prochaine!


EDIT: My boy Stephen Betts just put up an excellent - and exhaustively illustrated - Angouleme post on his Comix Influx blog, for those who are curious for more details: http://comixinflux.com/influx/blogpost/43