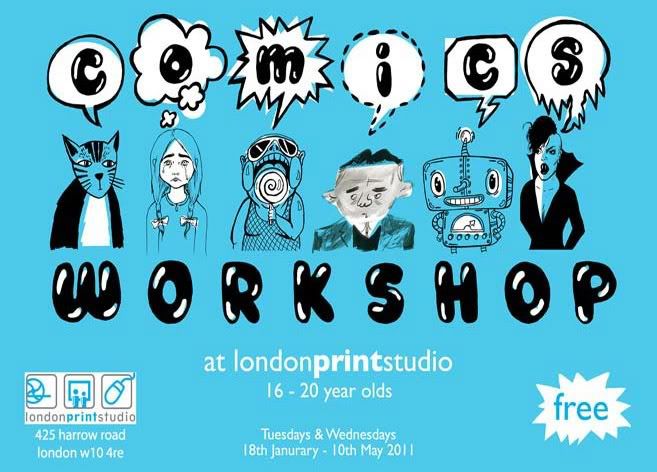 Hello all!


The wonderful Karrie Fransman has invited Jeremy Day and I to give a FREE workshop for teenagers at the estimable London Print Studio this Wednesday!


Jeremy and I will be talking about the process of putting together the last issue of Whores of Mensa, and our very DIY approach to community building through comics.


In short, it'll be a workshop about creating anthologies - why they work, why they don't, how to get into the famous ones and - most importantly - how to do it yourself!


WHEN will all this be happening? This Wednesday, 2nd February - 5-7PM
WHERE? London Print Studio, 425 Harrow Road London W10 4RE (Here's a map)
HOW to sign up? Either turn up on the day, or email ahead for more information - info@londonprintstudio.org.uk


Hope to see you there!


PS That's the same night as the Comix Reader launch...don't worry, plenty of time for both! Please visit the Comix Reader site for more details!